Book Giveaways
The mission is dedicated to continuing Caitlyn Carman's legacy through support of organizations committed to children, education, literacy and teaching. This is why we donate books. You can nominate a class or teacher for a Book Giveaway in Caitlyn's honor, please visit our Facebook page to do so. Also, more information about past book giveaways can be found on our In The News page.



We are proud that over
2,300 Books
have been donated so far!
Explorer Elementary School
March 6, 2020 - We visited 87 second graders at Explorer Elementary. We surprised a friend of Caitlyn's, Miss Maddie Miller.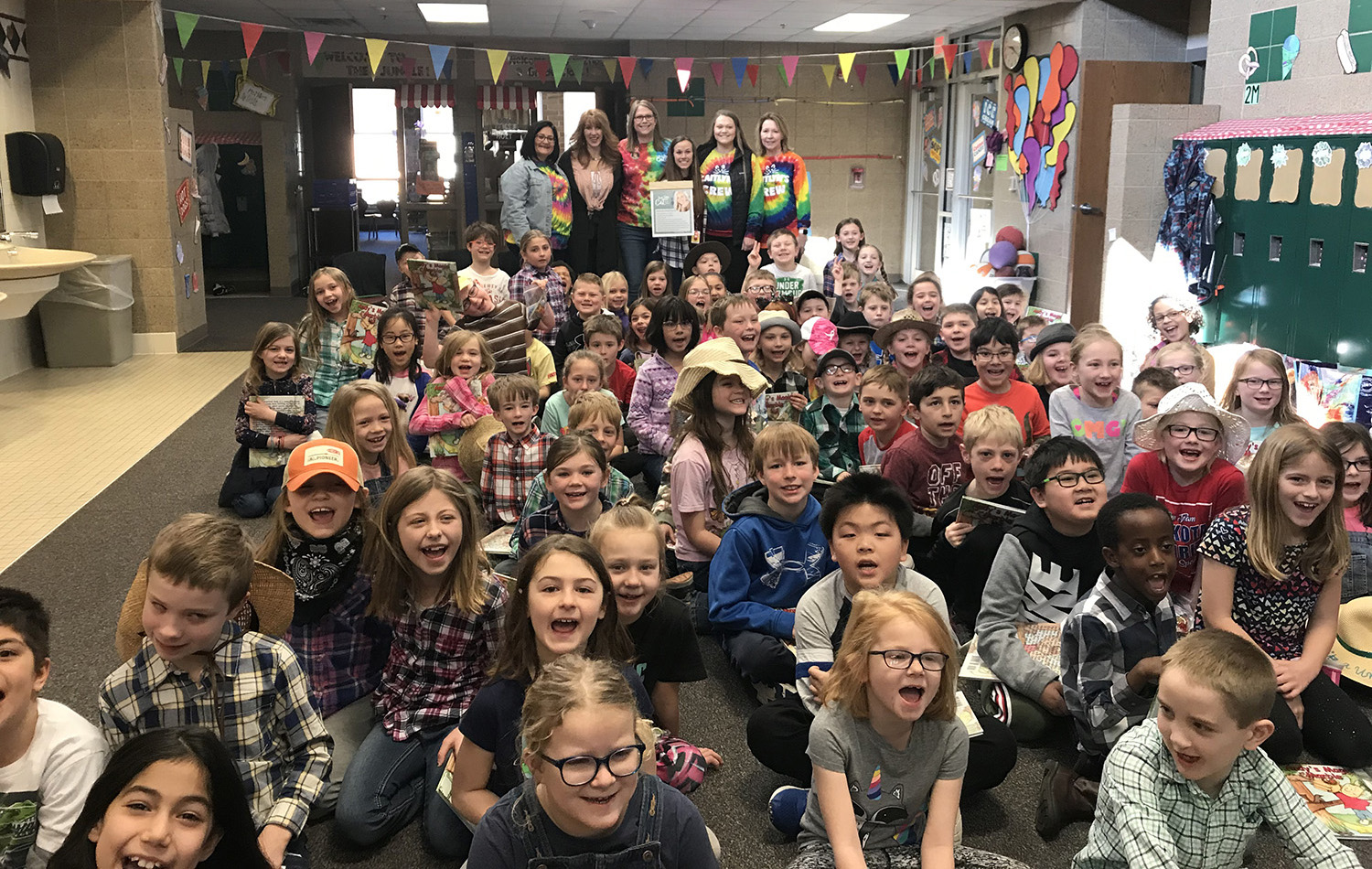 Spencer, Iowa
December 13, 2019 - Mrs. Koenig's middle school class in Spencer, Iowa. Arranged by my good friend Mindy Heiter.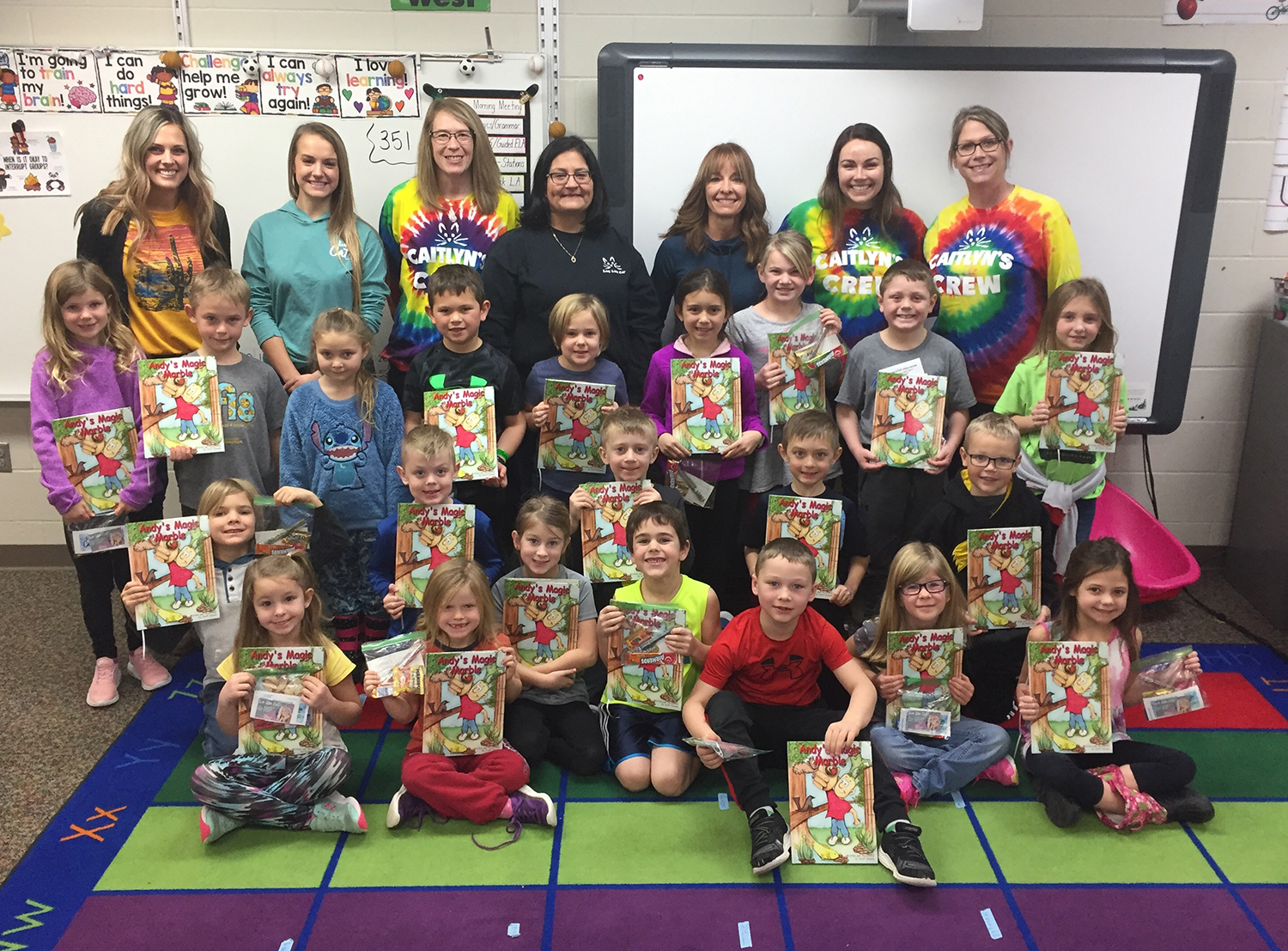 West Central
December 13, 2019 - Mrs. Mriden and Mrs. Bunkers 1st grade room at West Central.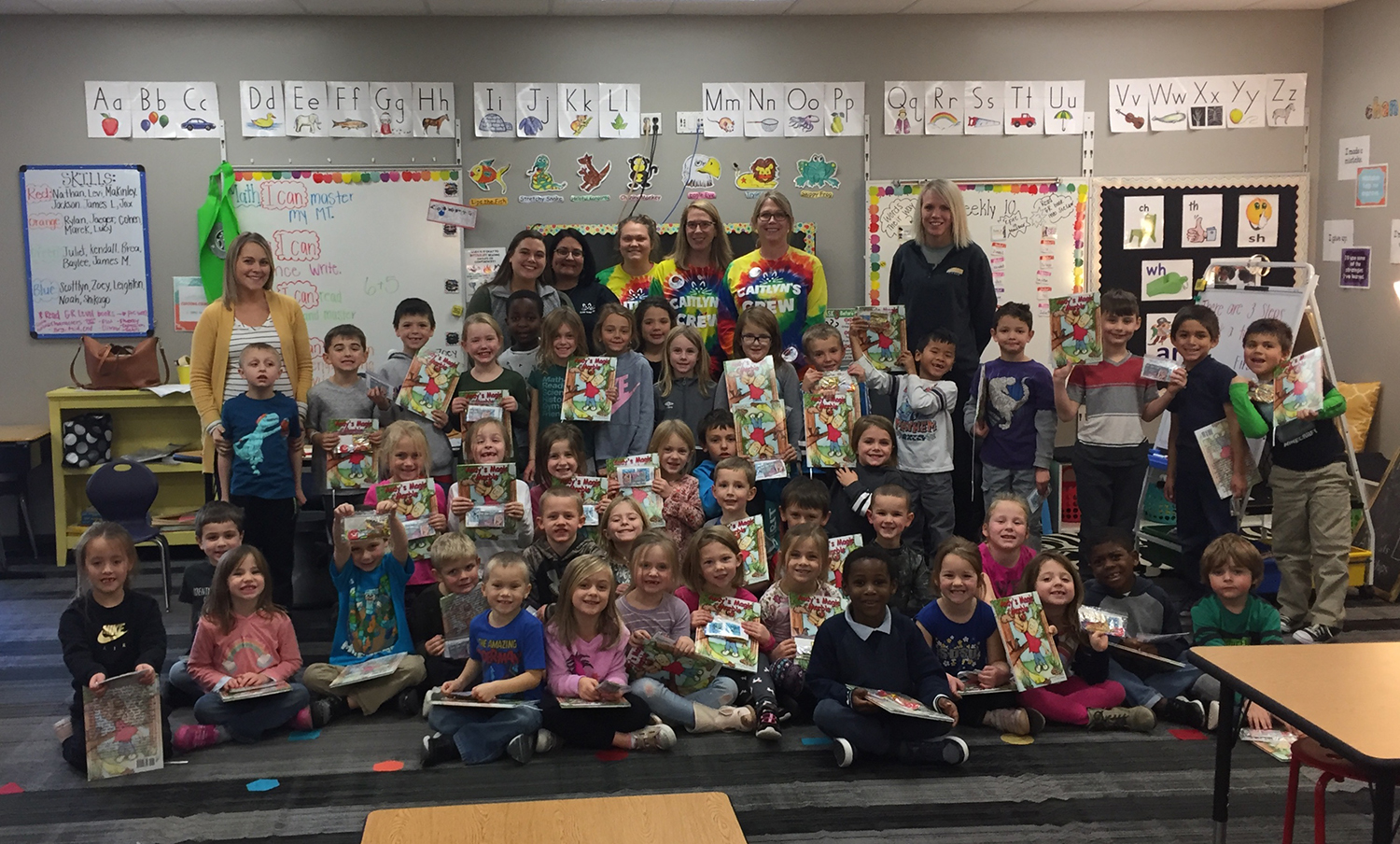 Harrisburg Horizon Elementary School
November 22, 2019 - Two classes, Mrs. Nielsen's class and Mrs. Kraayenbrinks class (Hadley Ziegler and Hannah Farris are student teachers) at Harrisburg Horizon Elementary.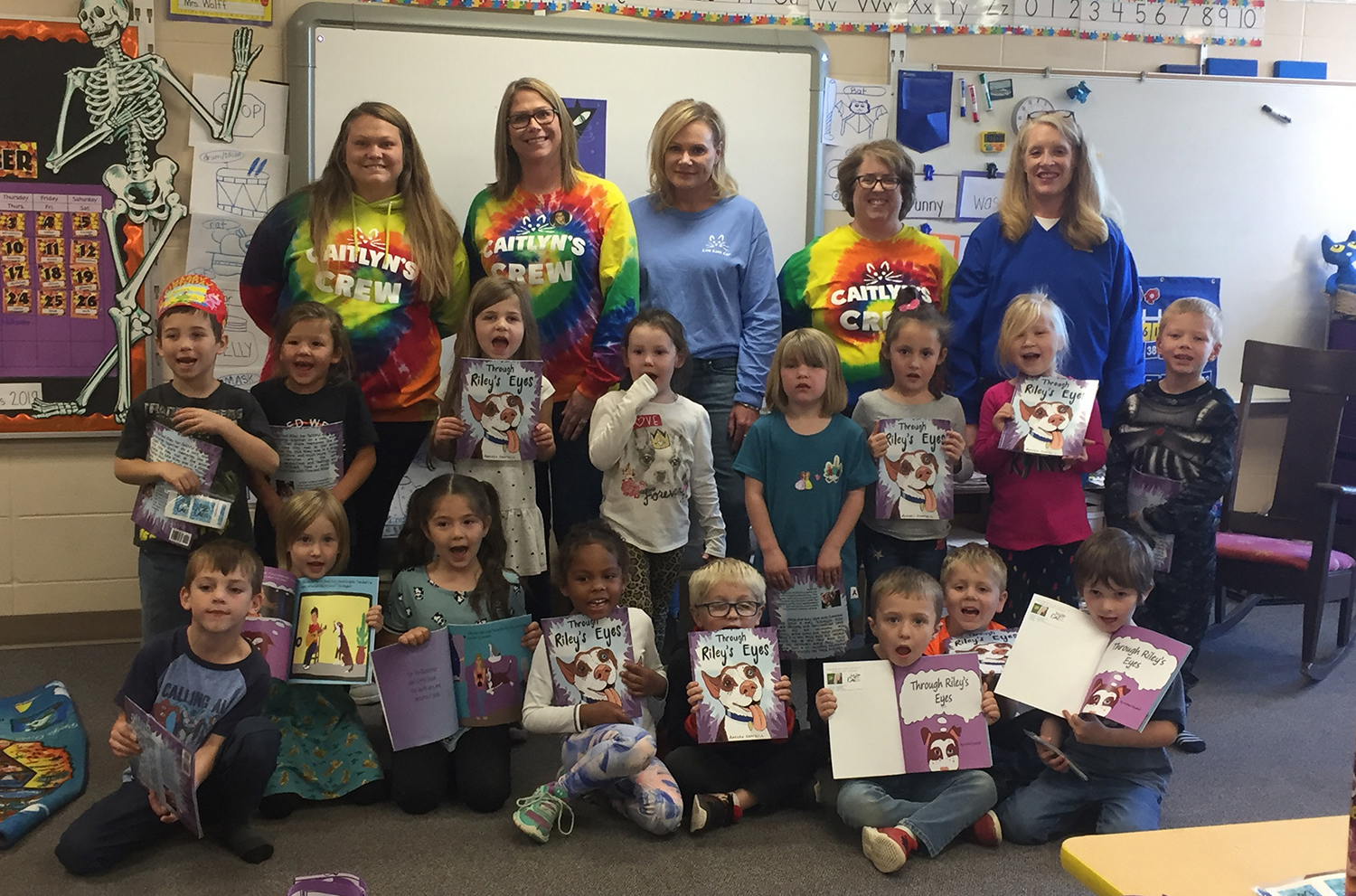 Baltic Elementary School
October 25, 2019 - Book giveaway for Mrs. Wolff's Kindergarten class at Baltic Elementary.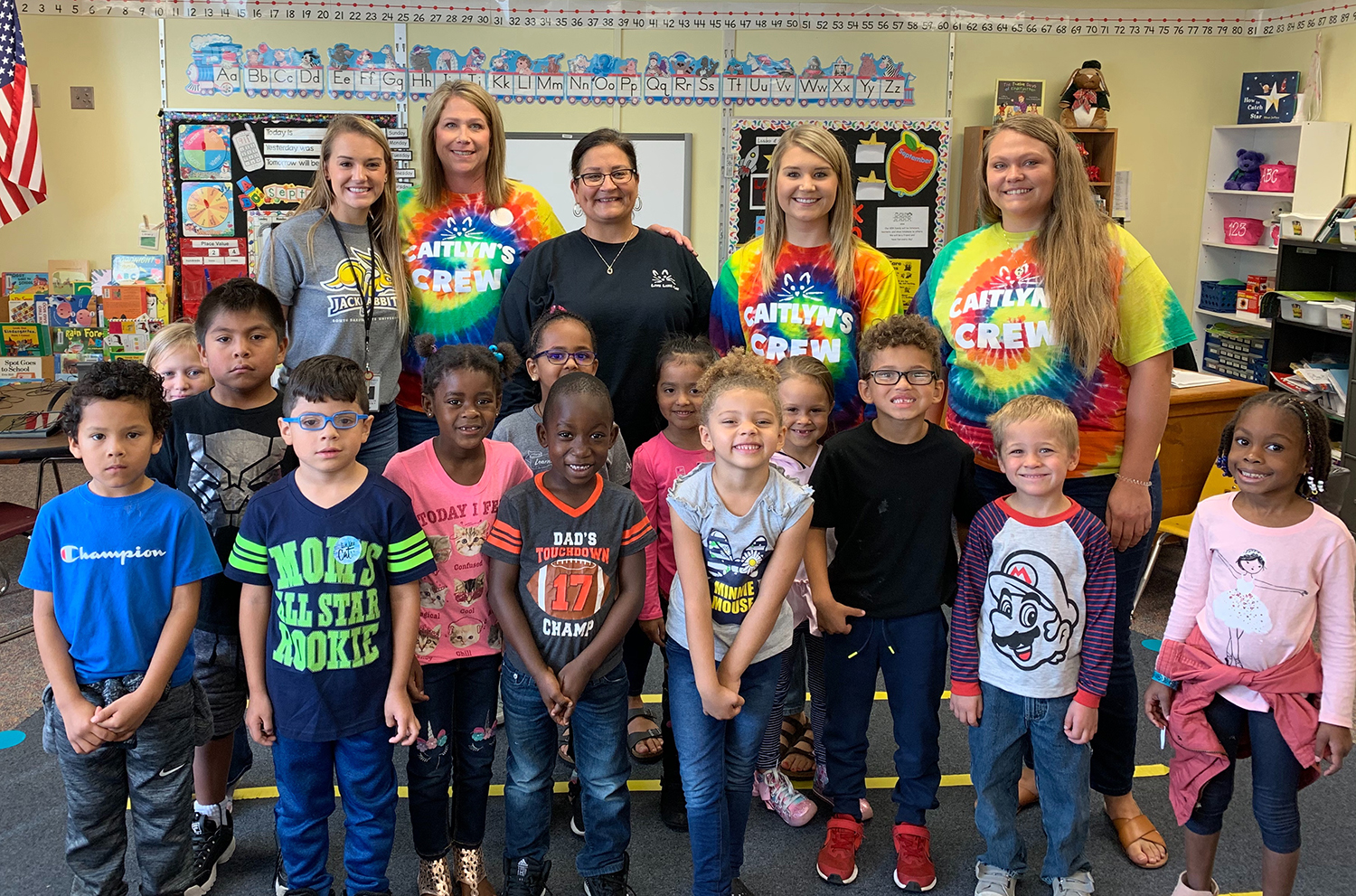 Garfield Elementary School
September 27, 2019 - Surprise book giveaway for Miss Weihe's Kindergarten class at Garfield Elementary.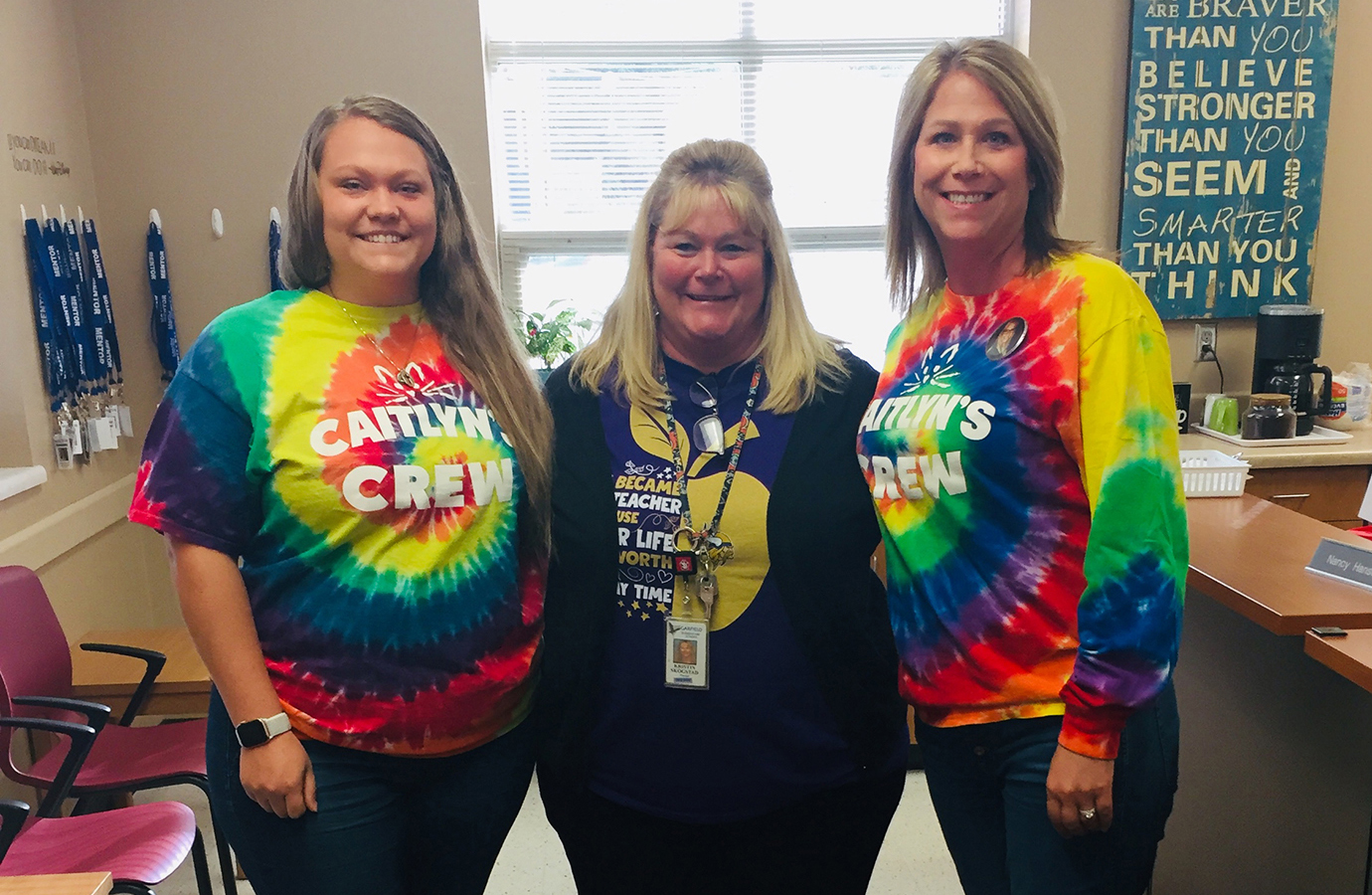 Garfield Elementary School
September 27, 2019 - We also visited the Principal at Garfield Elementary, Mrs. Skogstad, who was Caitlyn and Alex's favorite 3rd grade teacher.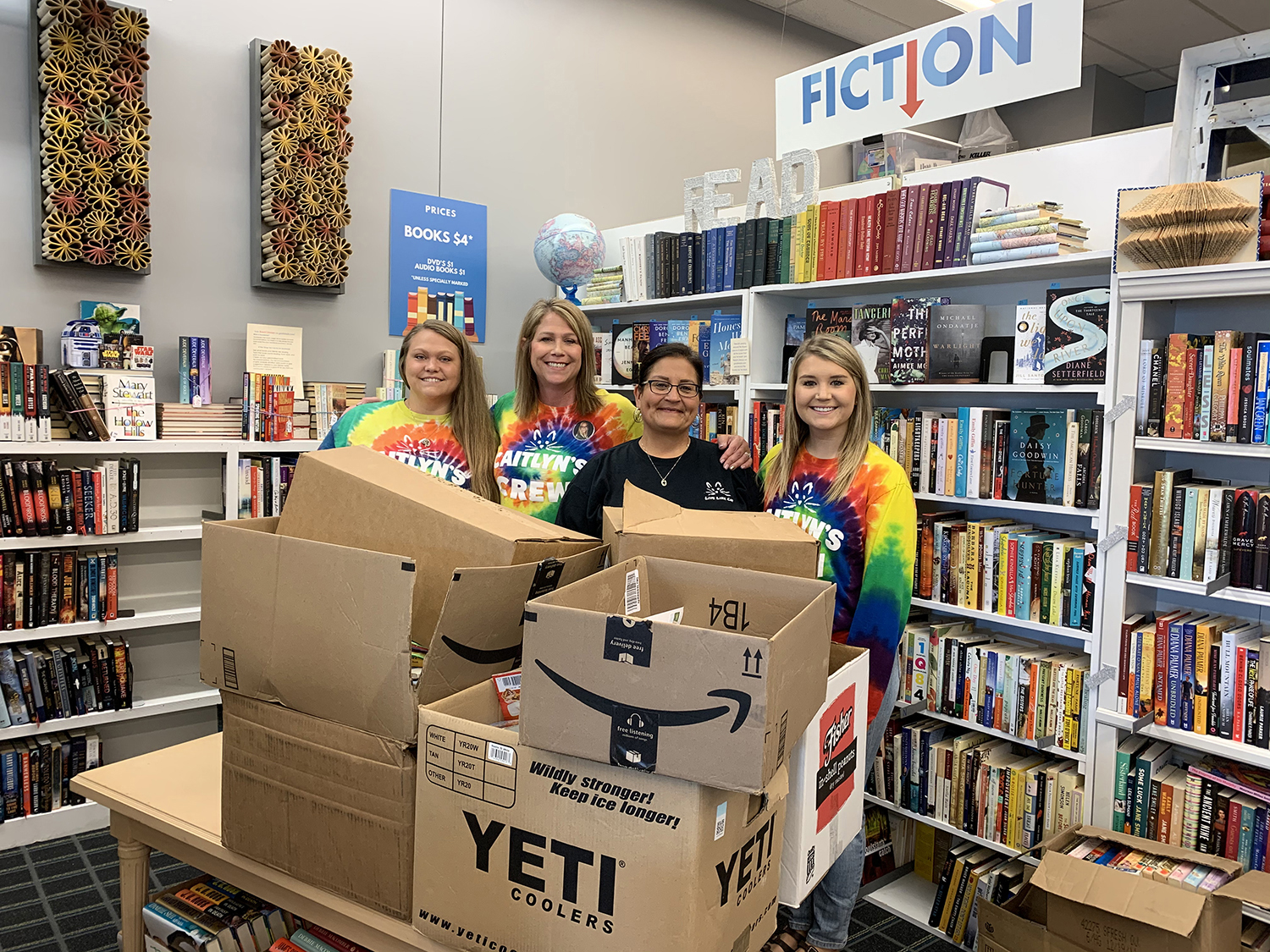 300 Books Donated to Reach Literacy
September 27, 2019 - We donated over 300 books to Reach Literacy in honor of National Literacy Month with proceeds supporting the local school lunch programs.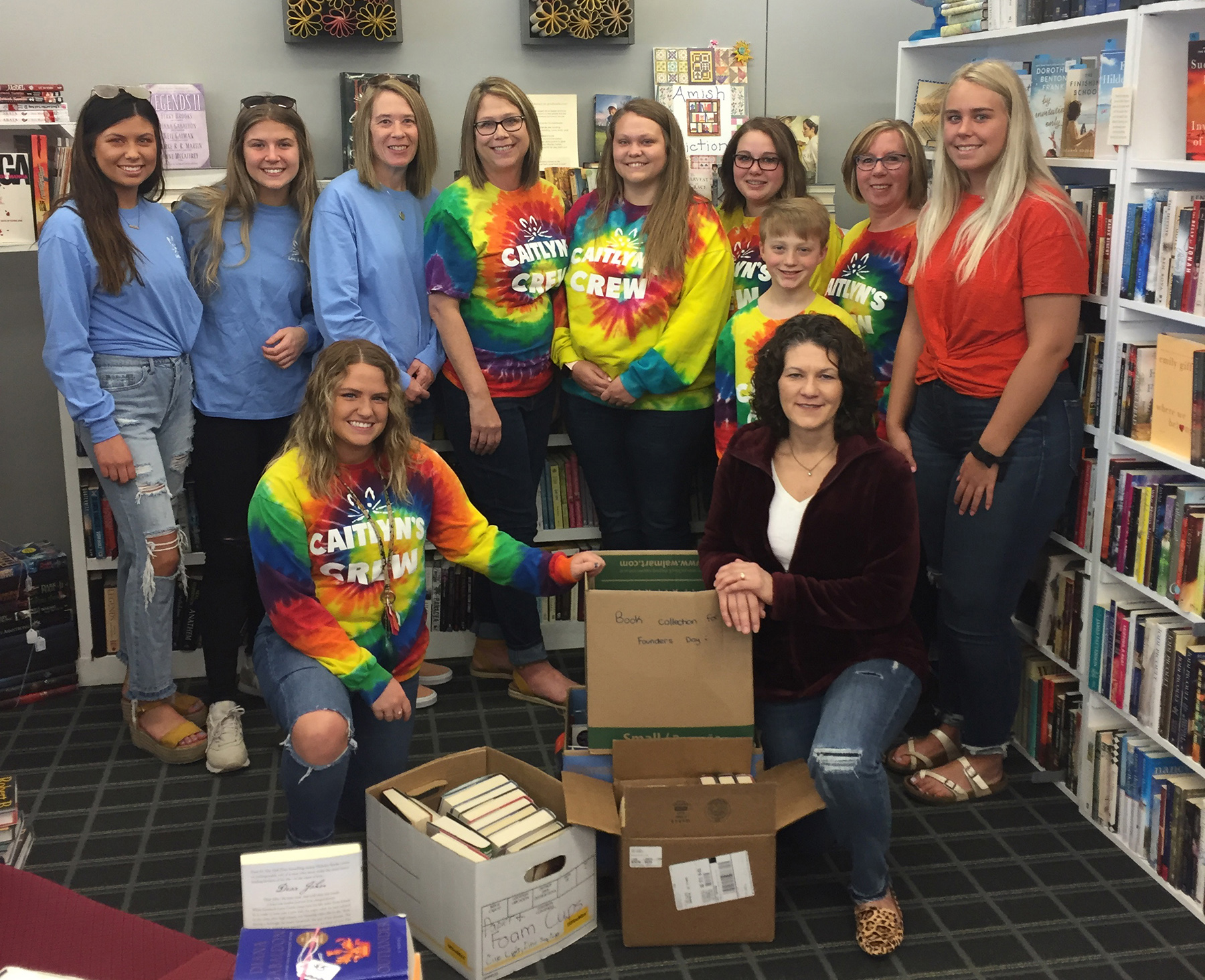 Reach Literacy
April 20, 2019 - Book donation to Reach Literacy in partnership with USD Pi Beta Phi.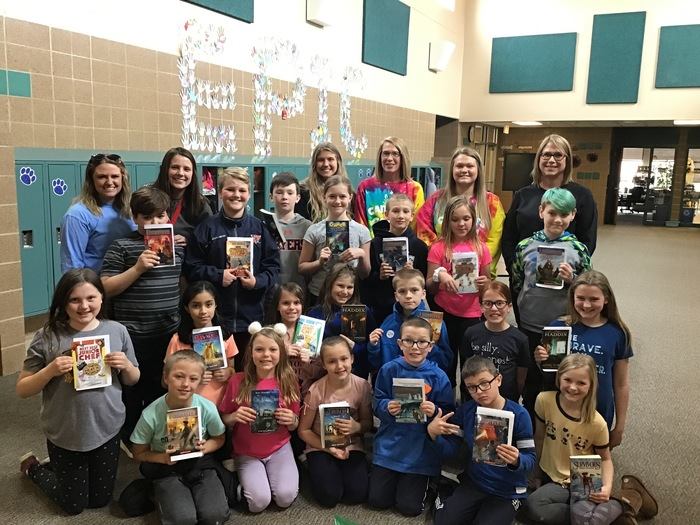 Harrisburg Journey Elementary School
March 29, 2019 - Student teacher, Miss Horkey, and her 4th-grade class had special visitors in memory of her close friend, Cat, who was also an elementary education major. Mrs. Olson, Cat's mom, wanted to share her story and give learners books to take home in memory of her daughter.