Love Like Cat
In Memory of Caitlyn
March 8, 2022 - Four years ago today, we lost a gem. In memory of Caitlyn, please do a random act of kindness to brighten someone's day just as Cat would. Then, follow the QR code and share a special memory of Cat. Or click here for the link as well.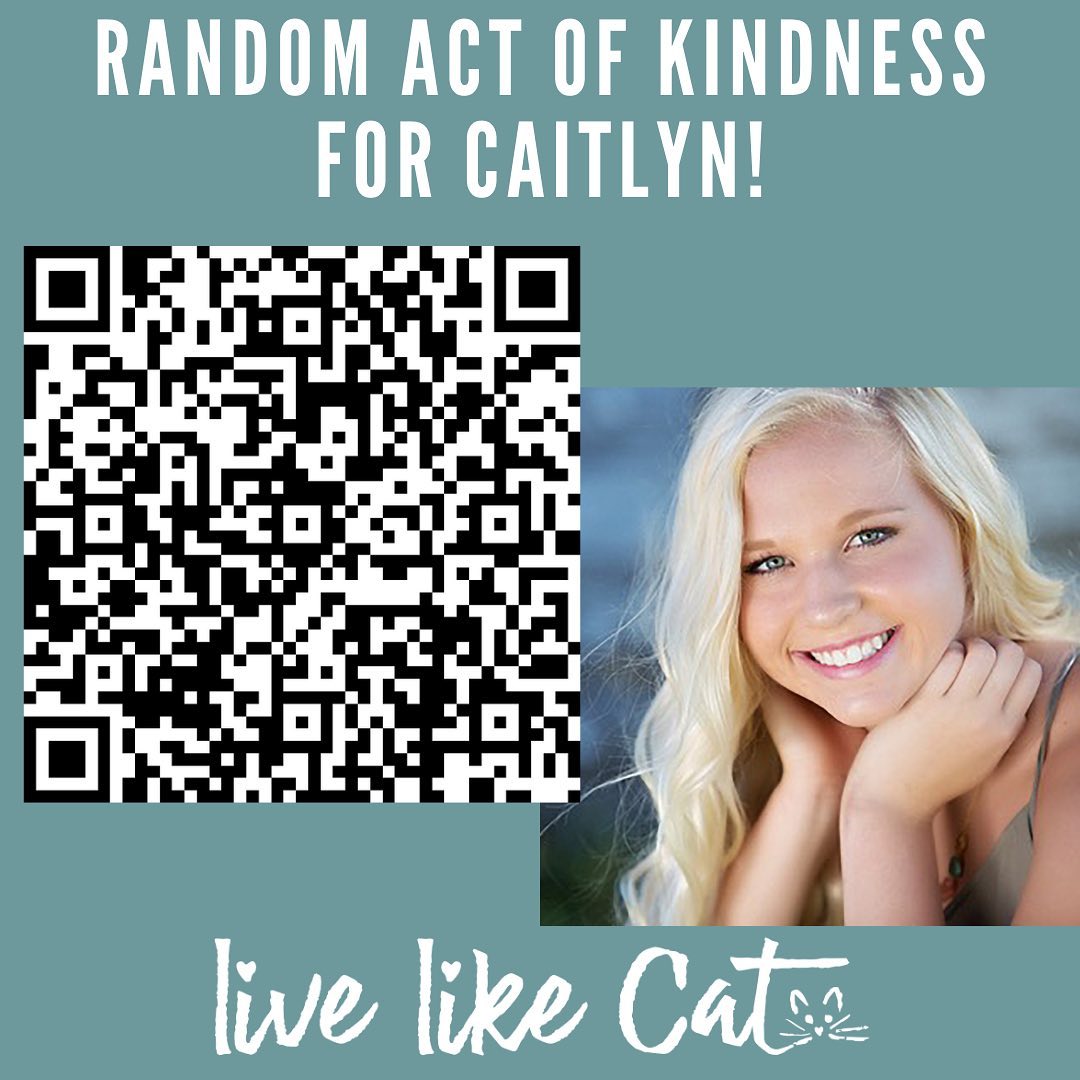 A letter from Caitlyn to her Mom
December 2017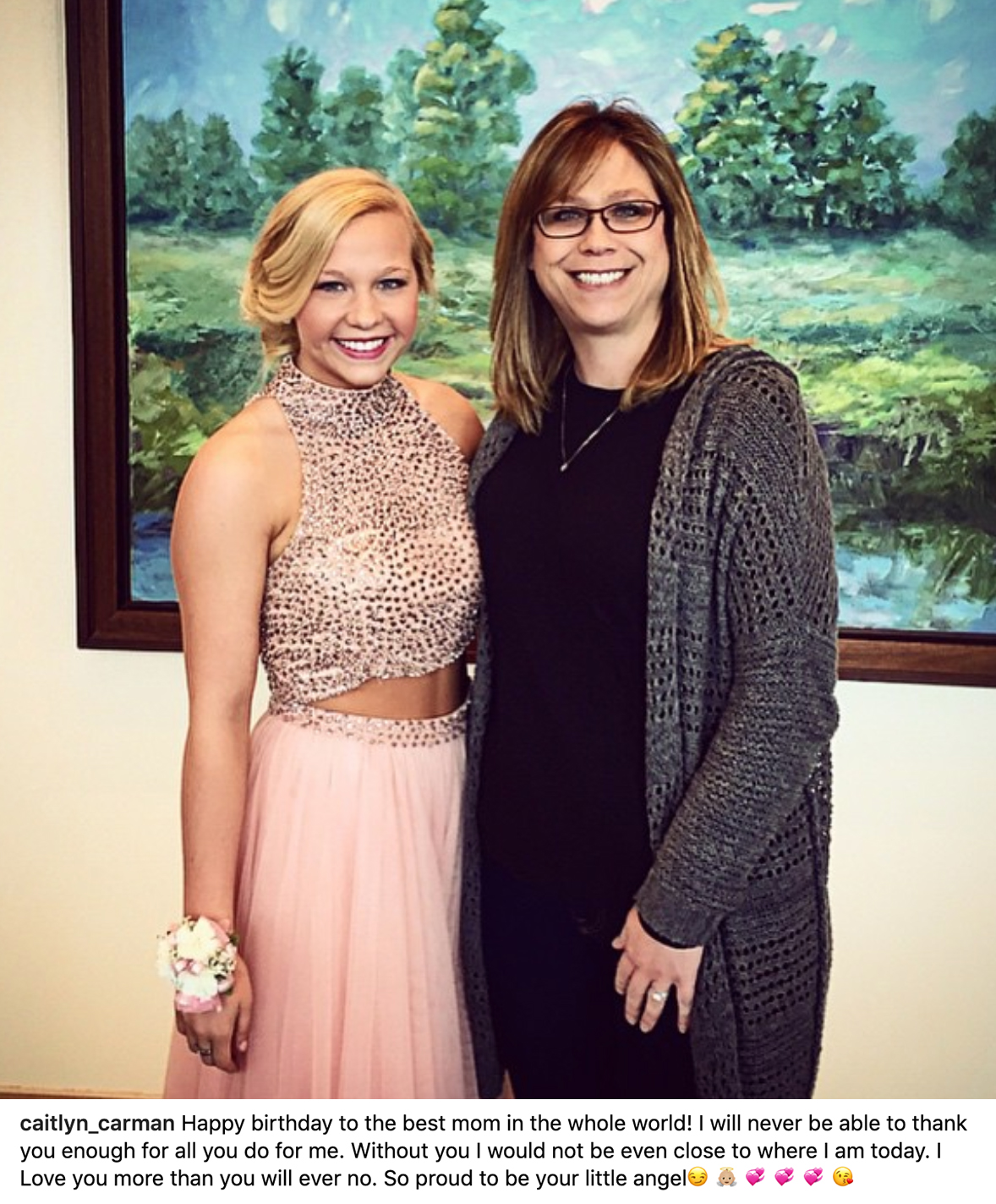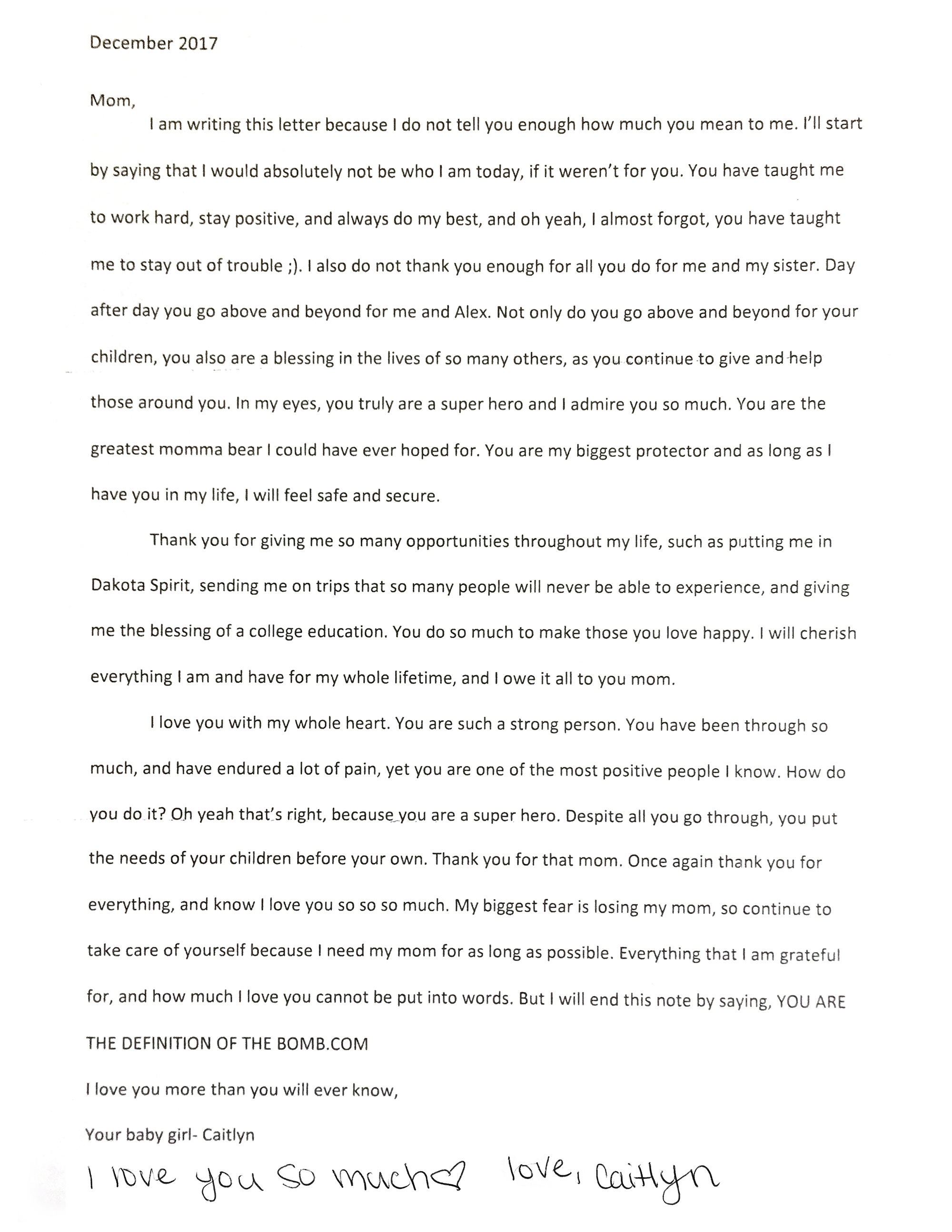 This song was recorded by Caitlyn & her friend, Audre, after Caitlyn's dad was first diagnosed with ALS.
Video of Cat's Goofiness
Taken at a fundraiser car wash for RHS Cheer.
Her favorite song
It reminded her of water & sunsine.
To be free & happy.
Video of Cat's free spirit created in memory of Caitlyn
FOR CAT by Keaton Deiter
Spoken at her Candlelight Vigil
March 2018 - Vermillion, SD
Cat had life figured out. Not in the sense that she was perfect and always felt her life was together, but in the sense of the meaning of life. Cat never cared what anyone thought of her, she was always herself, and Cat's self was giving. She was giving with her love and her wisdom of life. She would do anything for anyone. No matter how much money she had, she would go out of her way to make sure her friends were taken care of. She always went out of her way to truly take care of others. She knew what life was all about. She never focused on the negative, petty things that come up in everyday life. She wouldn't even listen to it. She focused on the ones she loved. She often spoke of her relationship with God and the spirit of her dad that she was so joyously reunited with. Cat said it best when she said "forgive often and love with all of your heart you may never know when you may have that chance again," in a speech about never taking life for granted. I truly believe Cat was taken from us because she had the meaning of life understood in her heart. She deserved to be with God and her father. Her absence has also taught many to slow down a little, and be a little bit more like Cat, and live life like there is no tomorrow.

Cat inspires us. She will be in our hearts today, and every day. She will be in our hearts when we try to love more, to overuse the words "I love you." To have faith. Cat once said she was never scared to pass away. She was sure, positive, that her dad would be right there waiting for her in heaven. She was so solid in her faith. She inspires us to be more positive in everyday life, to look at the bright side of things, to not be sad about the wrongs that happen in the world. Cat would not want us to be sad about her death, but to look forward to be reunited with her. She inspires us to care for one another. To not take life too seriously. Once Cat dumped out all of Pi Phi's leftover soup into TKE's lawn. For months Cat would walk by the soup and trick the person that was her that day, and tell them that about a half a pot of soup was her puke. She also inspires us to be self-content. To love the person you are, and to welcome others with open arms. She taught us to be innovative. Cat would take the scraps of broken laundry baskets, and turn them into trash cans. Cat would figuratively do the same for people. When people were broken, Cat put them back together with a funny joke, a hug, or an I love you. As we grieve Cat puts us back together, with signs of her presence, her smile, and memories we'll never forget. There will never be a day that Cat is not missed, but that is okay because we know she will still be with us.