In Cat's Honor
Examples of how Caitlyn has impacted others as well as a collection of awards given out in honor of Caitlyn.
2020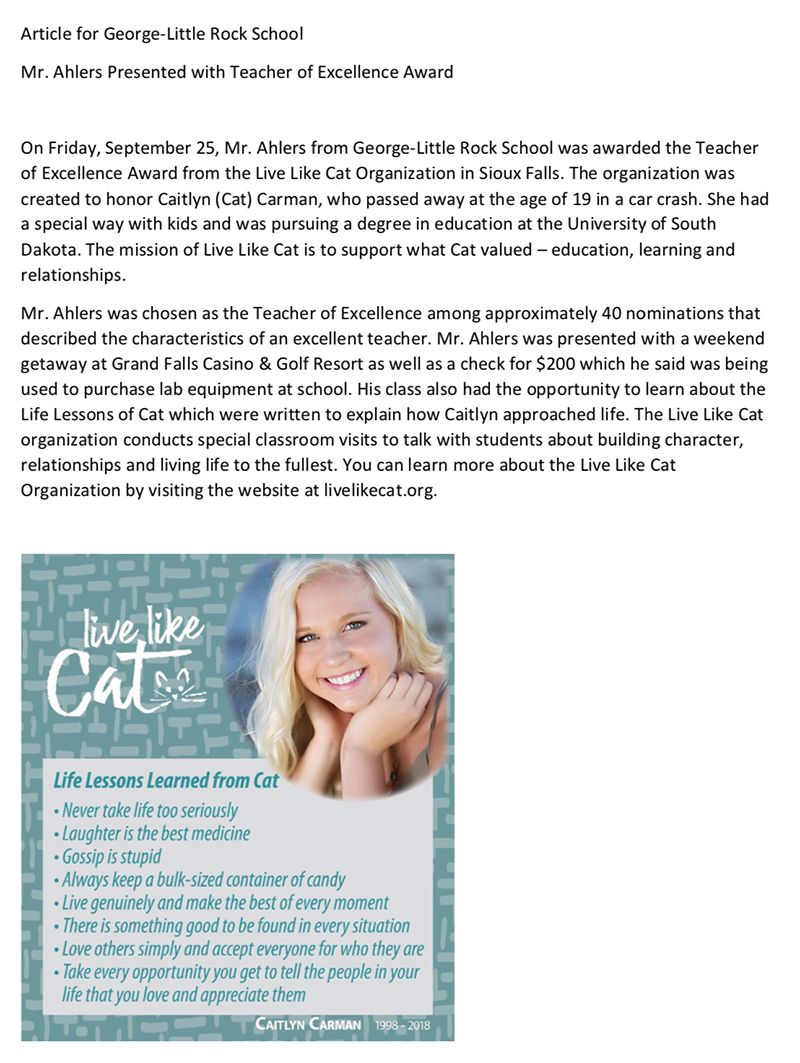 September 25, 2020
Congratulations Mr. Ahlers! Mr. Ahlers, a teacher at George-Little Rock School, was Presented with the Teacher of Excellence Award on Friday, September 25th from the Live Like Cat Organization in Sioux Falls. Mr. Ahlers was chosen as the Teacher of Excellence among approximately 40 nominations that described the characteristics of an excellent teacher.

Click here to the right to read the full article.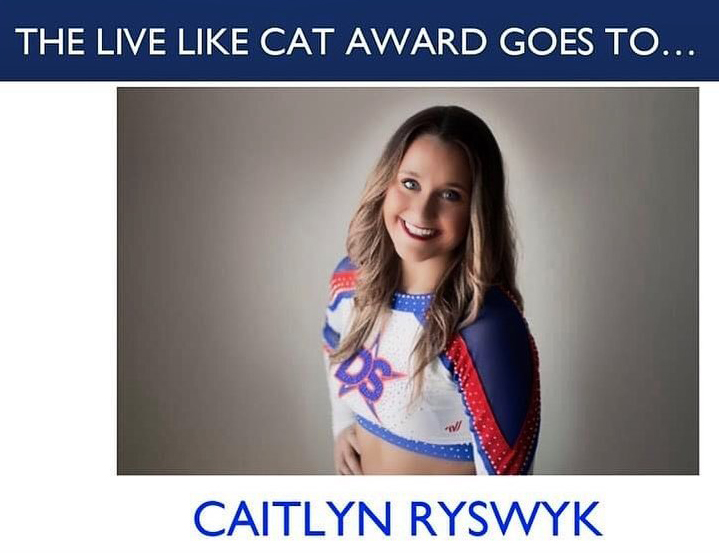 May, 2020
Congratulations Caitlyn Ryswyk! Caitlyn is the recipient of the Dakota Spirit "Live Like Cat" award this year. She honors our Caitlyn with her passion and vivacious personality.
2019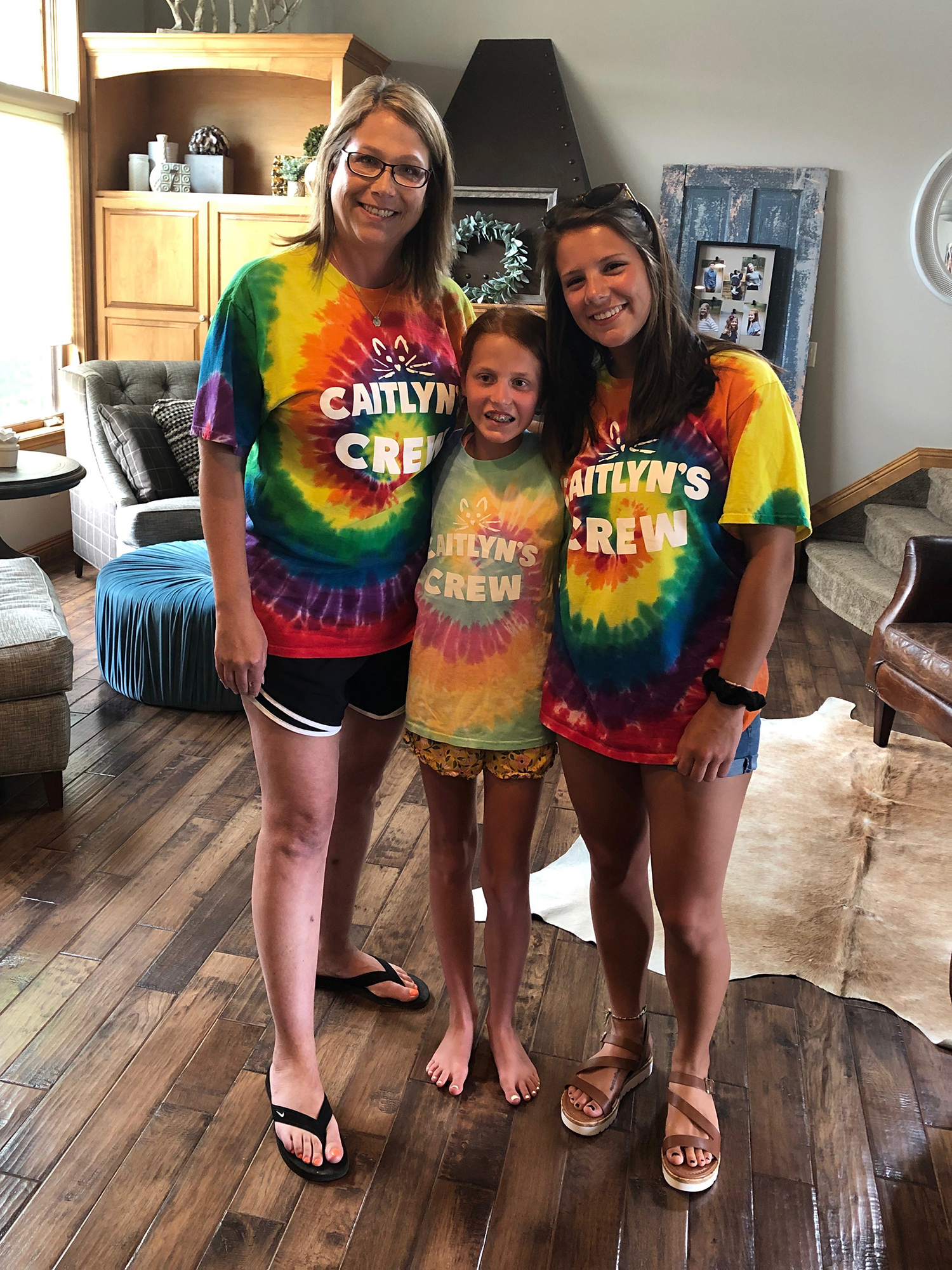 June 28, 2019
This young girl, Verity, was impacted by Caitlyn's story during a classroom visit on March 29, 2019. Her mom reached out to us to let us know how Caitlyn impacted her. We decided to suprise her on her birthday with her own custom Caitlyn's Crew t-shirt. Megan, Caitlyn's friend and Verity's student teacher, accompanied Barb to deliver the suprise.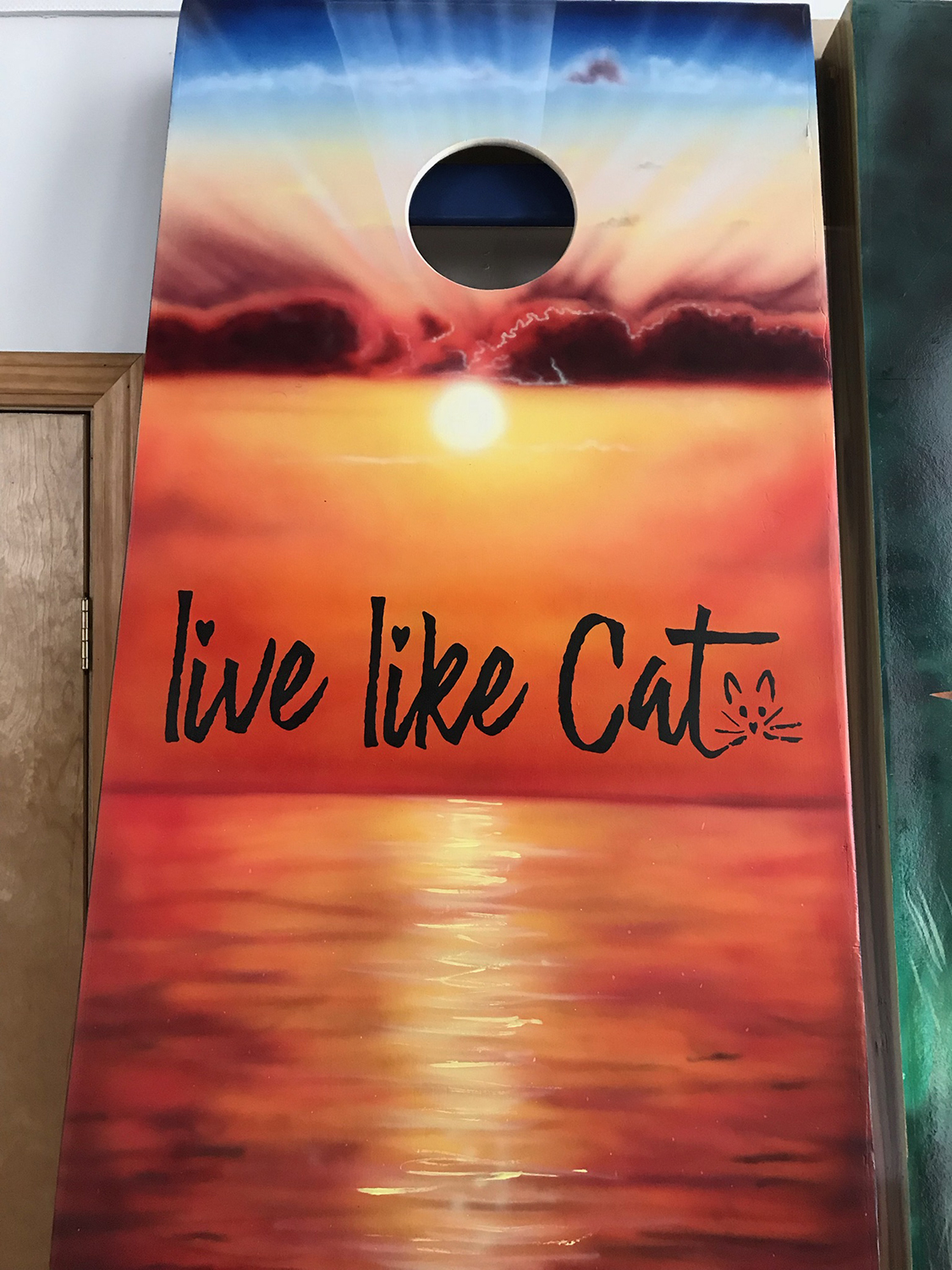 June 15, 2019
Custom painted bean bag board set raffled off at the bean bag tournament. Deb Hickman was the lucky winner!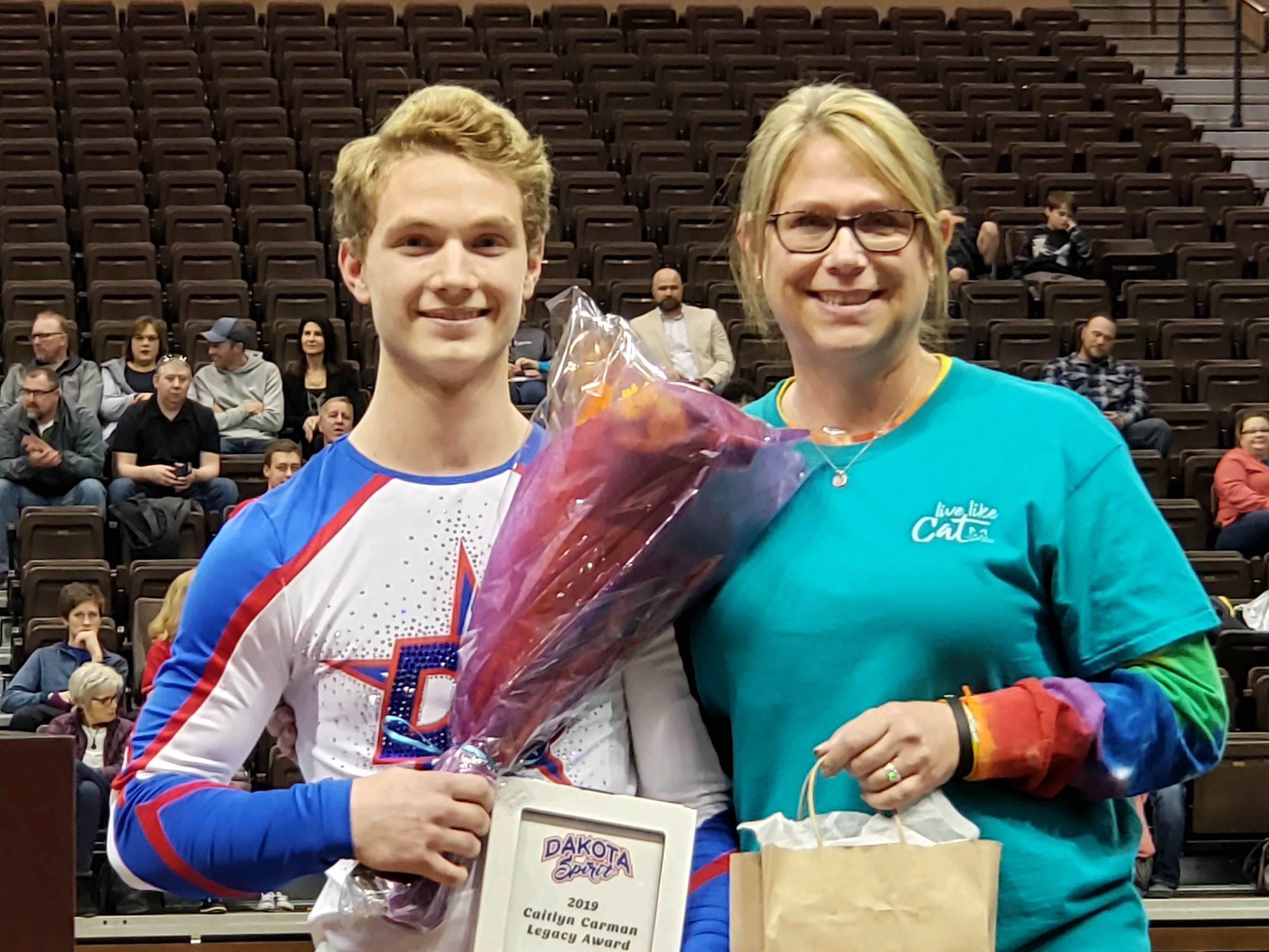 April 4, 2019
Recipient of the annual Dakota Spirit Caitlyn Carman Legacy Scholarship and Award goes to Derrek Kennedy.
2018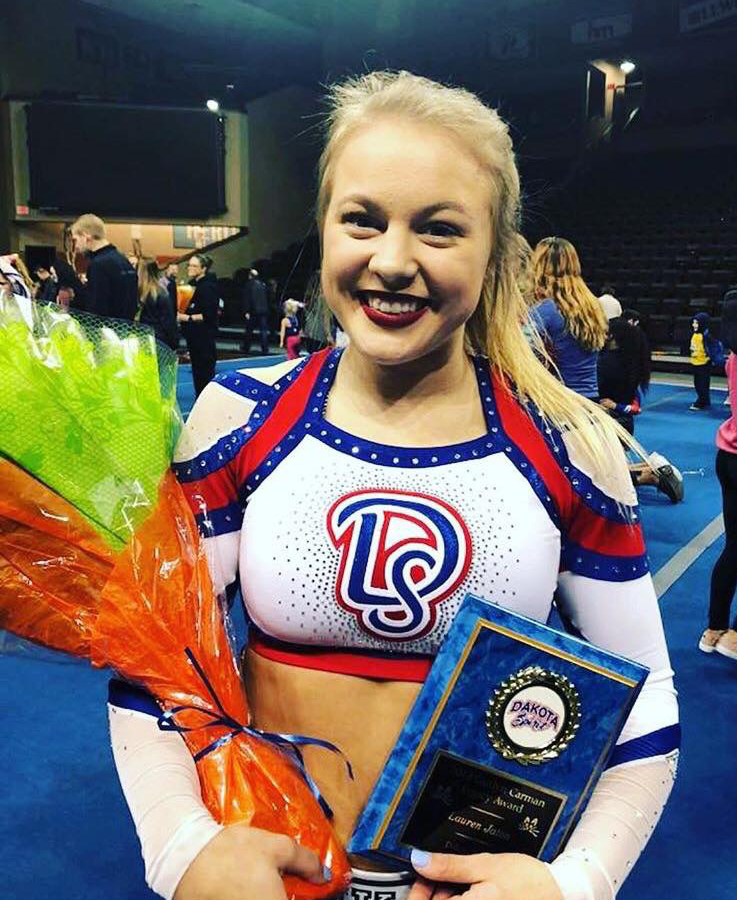 March 27, 2018
Lauren Jaton is the first recipient of the Dakota Spirit Caitlyn Carman Legacy Award and Scholarship.