In Cat's Honor
Examples of how Caitlyn has impacted others as well as a collection of awards given out in honor of Caitlyn.
2019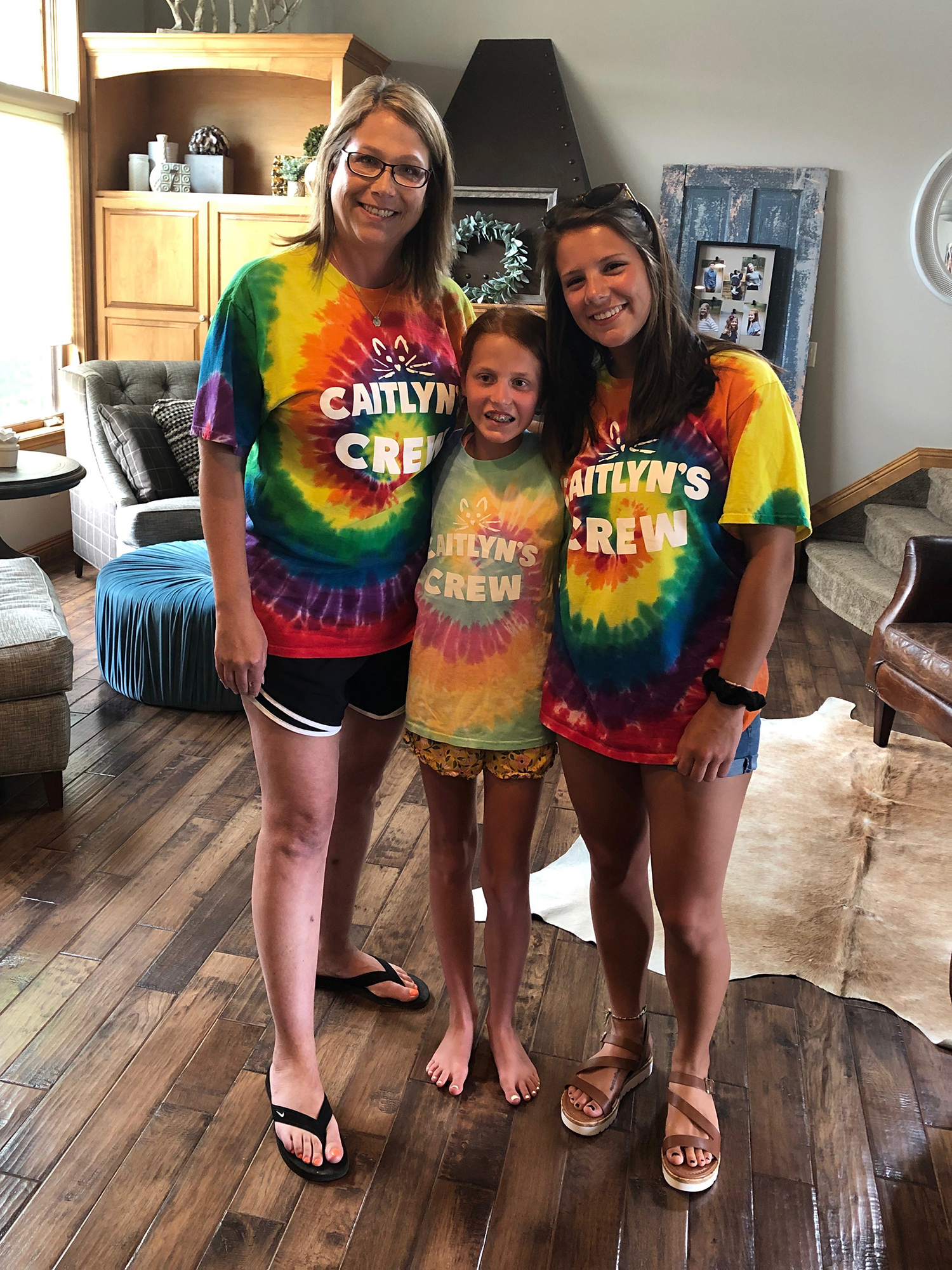 June 28, 2019
This young girl, Verity, was impacted by Caitlyn's story during a classroom visit on March 29, 2019. Her mom reached out to us to let us know how Caitlyn impacted her. We decided to suprise her on her birthday with her own custom Caitlyn's Crew t-shirt. Megan, Caitlyn's friend and Verity's student teacher, accompanied Barb to deliver the suprise.
June 15, 2019
Springfield, SD - Mike Durfee State Prison inmates, Left: Isaac Swan and Right: Michael Roy, showcased their talent by airbrushing the bean bag boards being raffled off at the 1st Annual Live Like Cat Bean Bag Tournament. These two men are very proud of what they created and want others to see their beautiful work.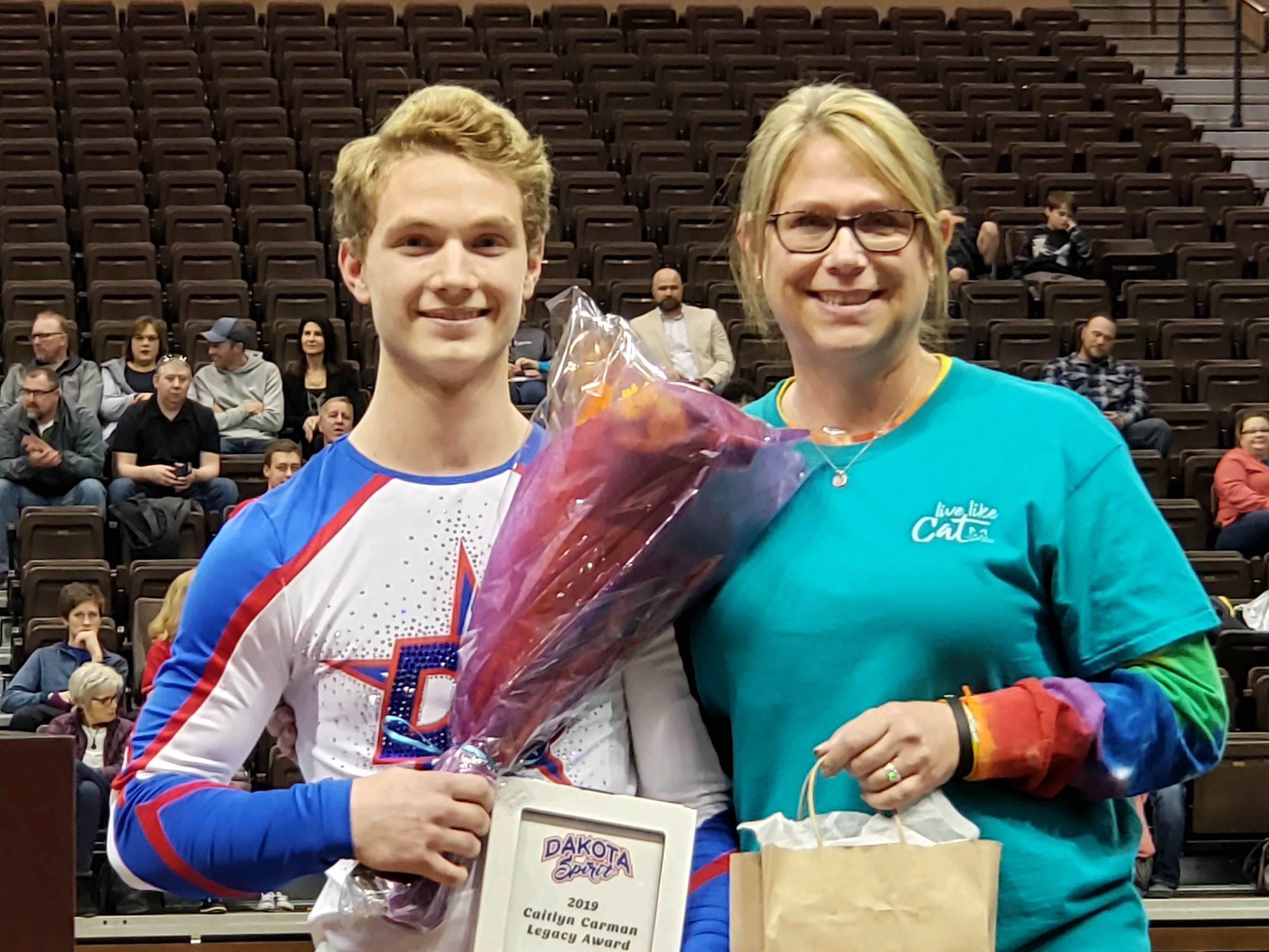 April 4, 2019
Recipient of the annual Dakota Spirit Caitlyn Carman Legacy Scholarship and Award goes to Derrek Kennedy.
2018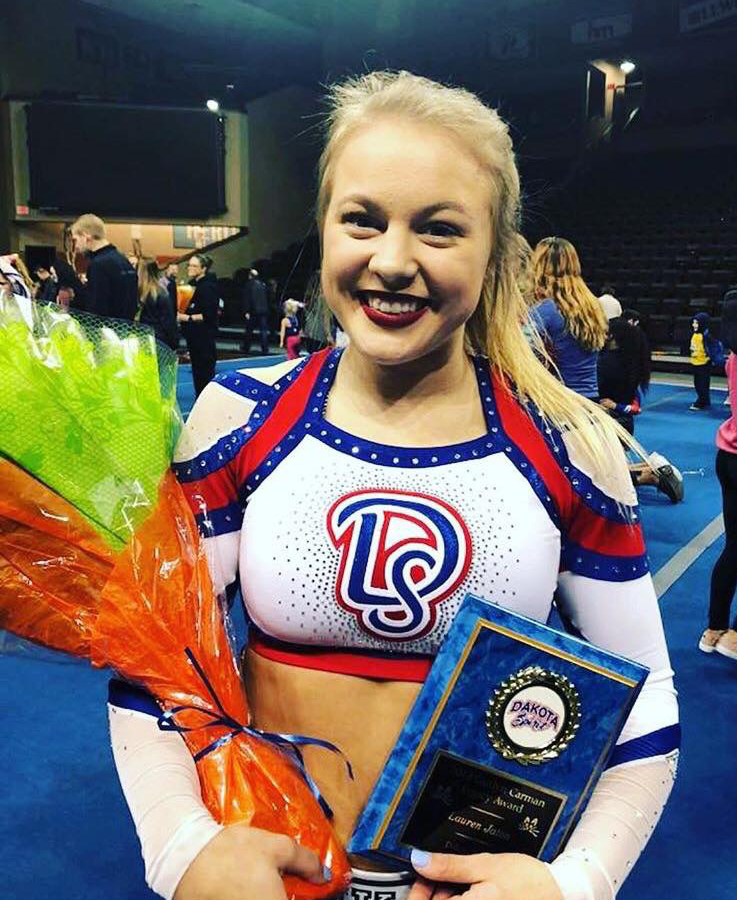 March 27, 2018
Lauren Jaton is the first recipient of the Dakota Spirit Caitlyn Carman Legacy Award and Scholarship.